Figured I had better get my boosters into some sort of order because I seem to be doubling up by mistake!
I got a chance to pull them all out and have a look at them. Each booster is foreign and each booster is different, about 380 in the picture.
The English language versions are currenty in albums.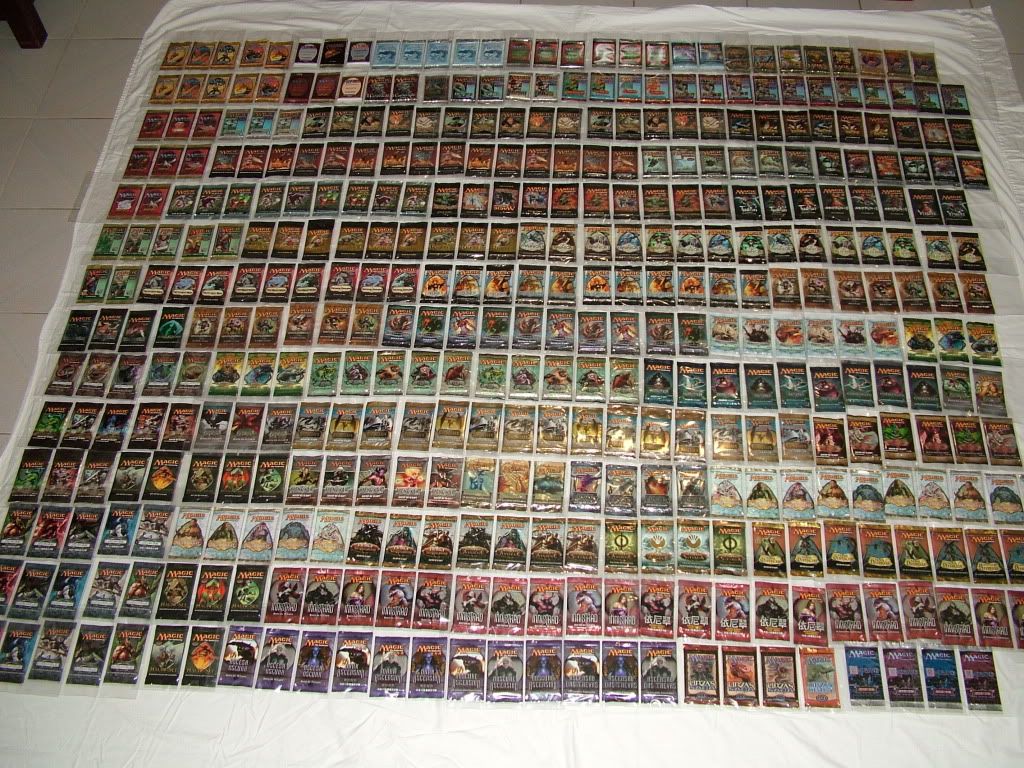 The boosters I collected when I was playing are still in the UK, along with a lot of the Magic Card Market packages which didn't make it to Australia.
I have a nice chunk of boosters on their way from a member here, a couple of trades in the pipeline and a contact in Japan who is going to go hunting for me too!
Next step is to decide how to integrate the foreign with the English.
I intend to have each of the same wrapper together so you can see the differences, ordered in year the language was added.
I hate spaces in albums, it usually means something is missing, trouble is, if you run them all together and leave no spaces, someone comes up with a new variety and you have to move every booster one space along.
Added to that, I can get 6 boosters to a page, great for Homelands but just about all the others will need more or less pages. I am thinking of filling the pages by block, starting a new page for each block. That way if I come across any new additions I only need to move 100 at most!
The only spaces will be on the last page so it shouldn't be too off putting. Maybe when Wizards stops making them and I have stopped collecting I will reorganise them without any spaces but until then...