So beginning right before GP New Jersey NOV 2006 I decided to start creating 3D cards similar to the ones found on ebay. But instead of doing it the easy way using spacers to create the 3D effect I decided to do it the very time consuming way of using approx 15-20 cards and building the 3D effect layer by layer. Below are my current and past projects.
PROJECT #7 - M10 Shivan Dragon
Past Projects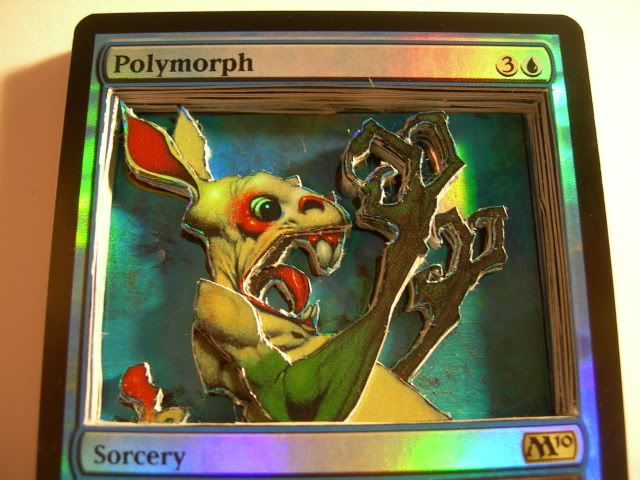 M10 Polymorph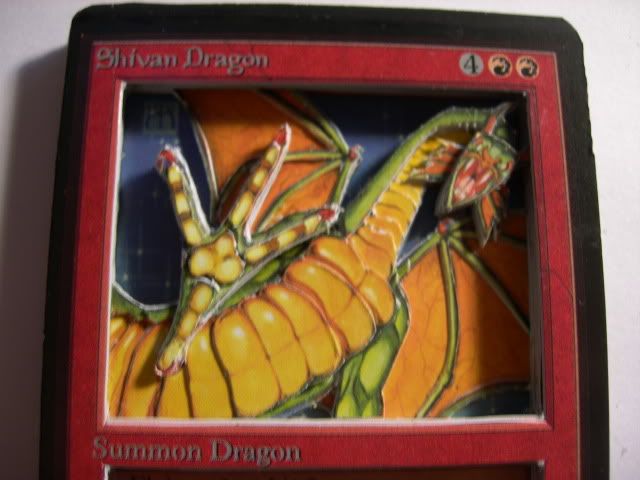 Shivan Dragon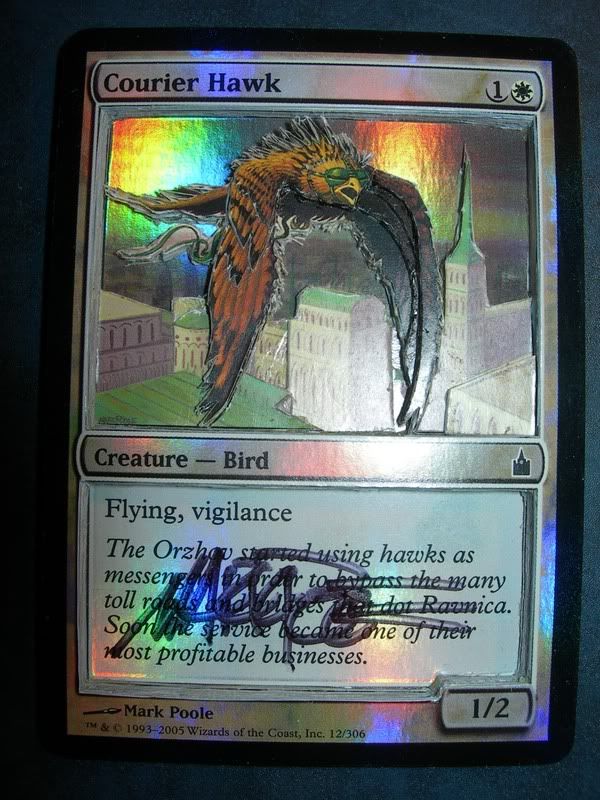 Courier Hawk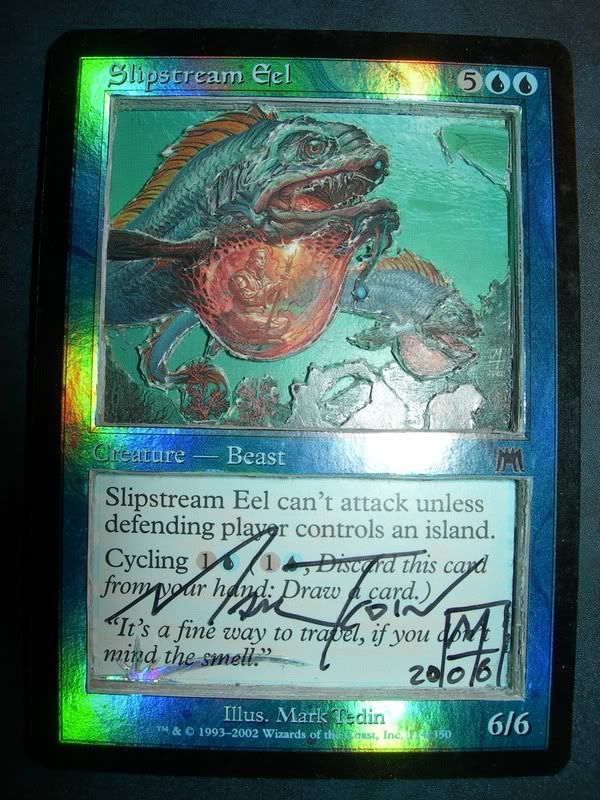 Slipstream Eel
Silhana Ledgewalker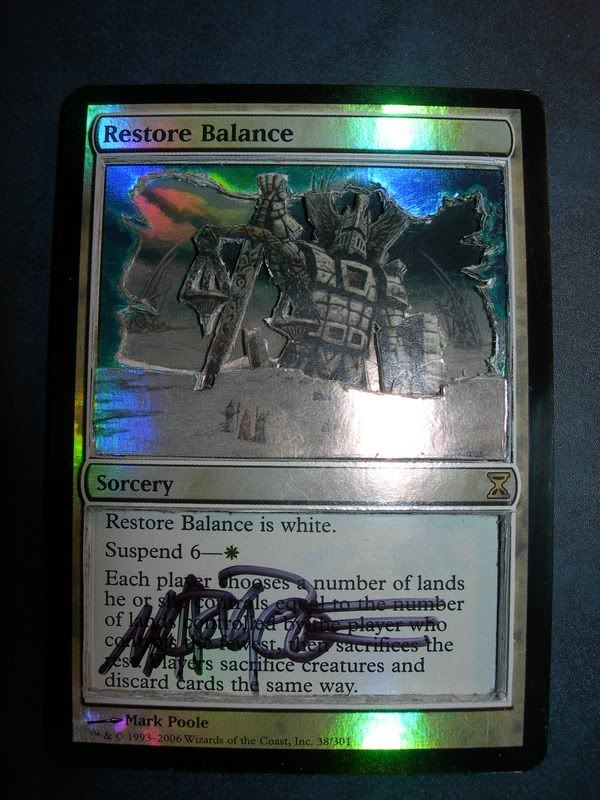 Restore Balance
Please Tell me what you think of them. Thanks

.