Hello all, I was going thru my collection and i totally forgot that i had these miscut and was wondering if anyone is interest in it.
It'd be nice if someone takes all of them.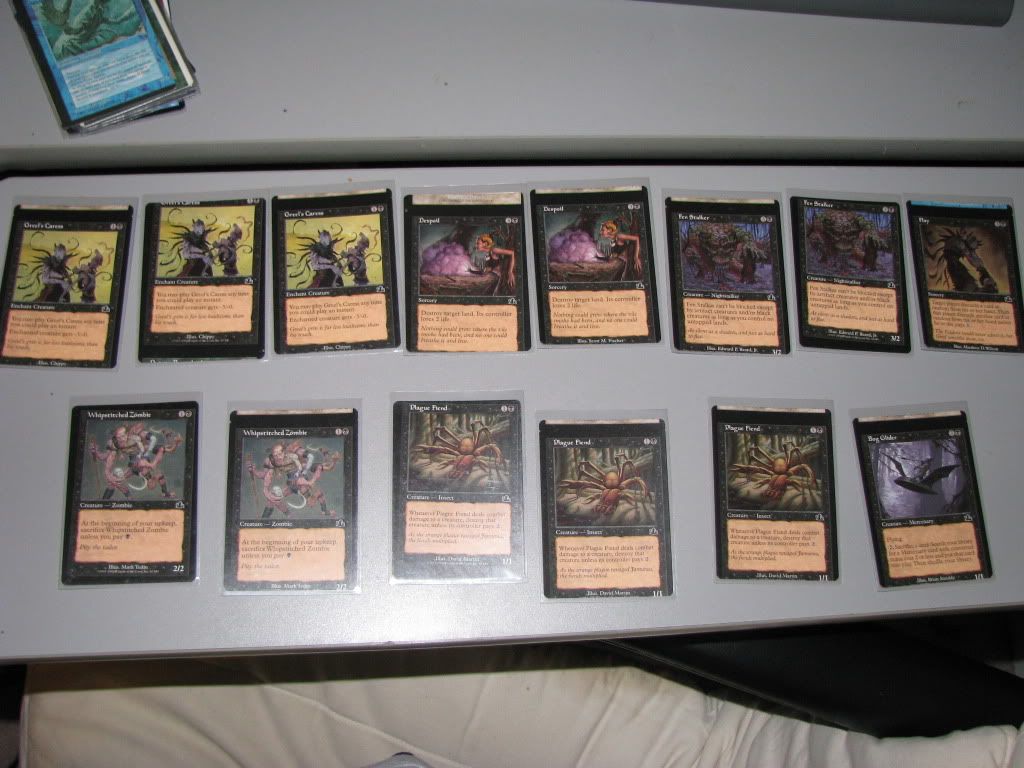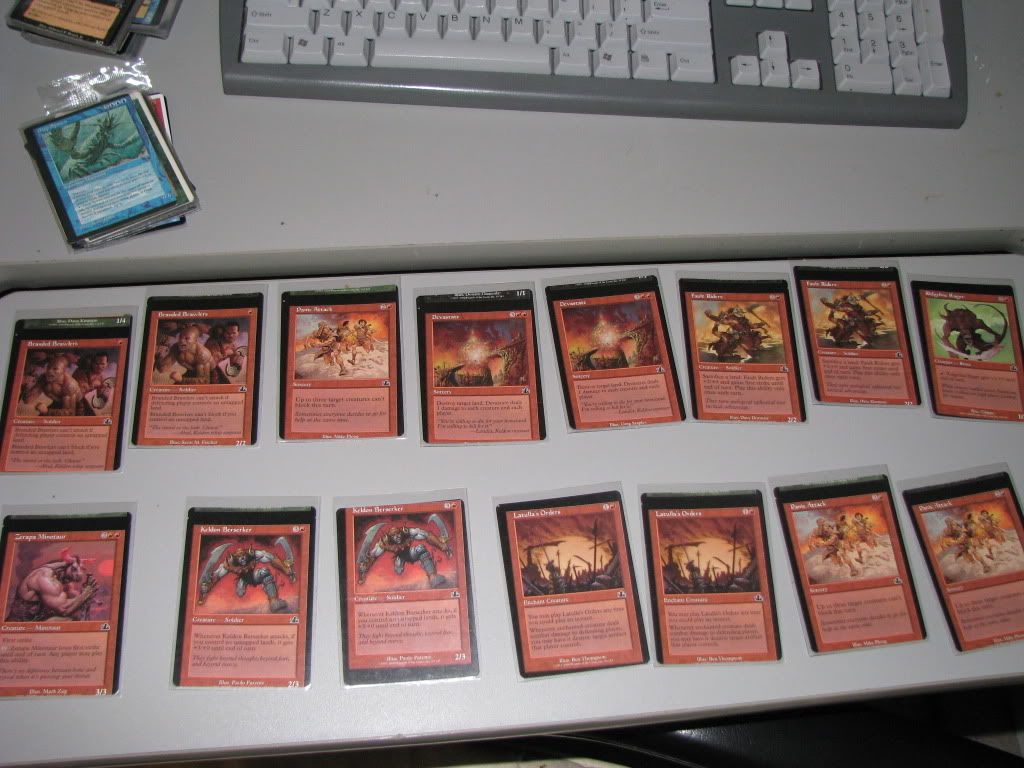 I bought these from a store owner who opened a prophecy box which had some of the commons like this. I assume he sold some of them because the number doesn't add up right but I took whatever he had left.
Just gimme an offer for these as I do not remember how much i paid for them.
Few notes,
1. There are 10 different cuts in just the green
2. 78 cards in total
3. Because of the number of different cuts, i didn't bother trying to match which card came from which sheet.
4. None of them are significant cut that you can tell what are the connecting card except maybe like 10 where you see the card number completely and 35 where it's half way of the copyright line.